Second Bite:

the Wisdom of

the Apple



Sec

An immersive art installation retelling the oldest story in the world.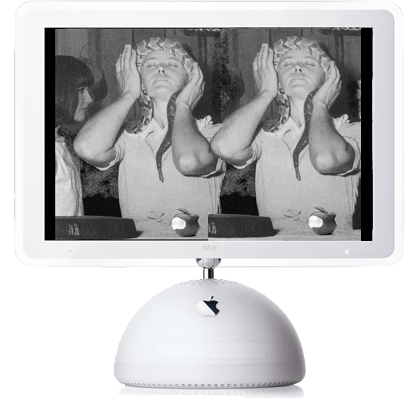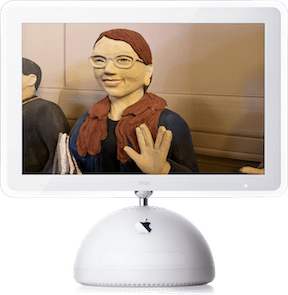 Who wouldn't choose knowledge?
-Yuval E.
The wisdom comes from eating the apple and I want another bite.
"This is needed"
- Sammi K.
Adele Shaw is a painter, a visual thinker, tool user, alchemist, teller of truths, a seeker of good news, an advocate for patterns and numbers, designer, puzzle solver, gardener, secret holder, a want-to-be bird song identifier, an idea architect, tree hugger, anti-single use plastic champion, bookbinder, a builder of things, cat whisperer, knitter, spatially gifted, a defender of art in the community, and an occasional yet enthusiastic educator who loves the artwork of Joan Mitchel, Helen Frankenthawler, Cy Twombly, Anselm Keifer, Joan Miro, Betsy Eby, Dana James and others who speak with color and paint.

Larry Dieterich:
Larry is the "computer cowboy" collaborating with me on this project. He's been riding herd on the Apple brand since the 8 bit days and he's still at home on the network range, keeping the computer herd movin' along nice and steady. Get along now, little dogies. Hey, up there! Easy now, easy. Bootup and reboot.

Wrasslin' bits and stray code, he's a hard-riding wire wrangler.
Larry is an old school byte buckaroo; he don't trust polarized plugs and the cloud makes him sorta skittish. He's met a few computers he didn't like.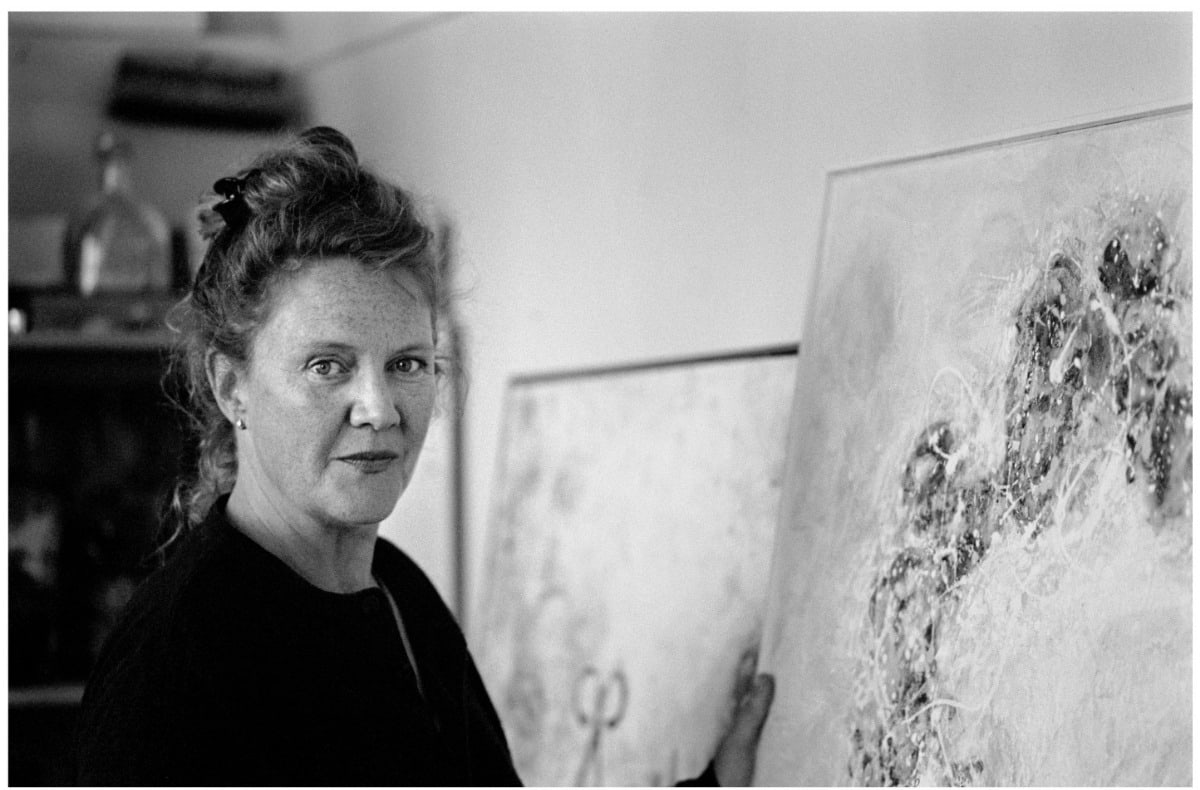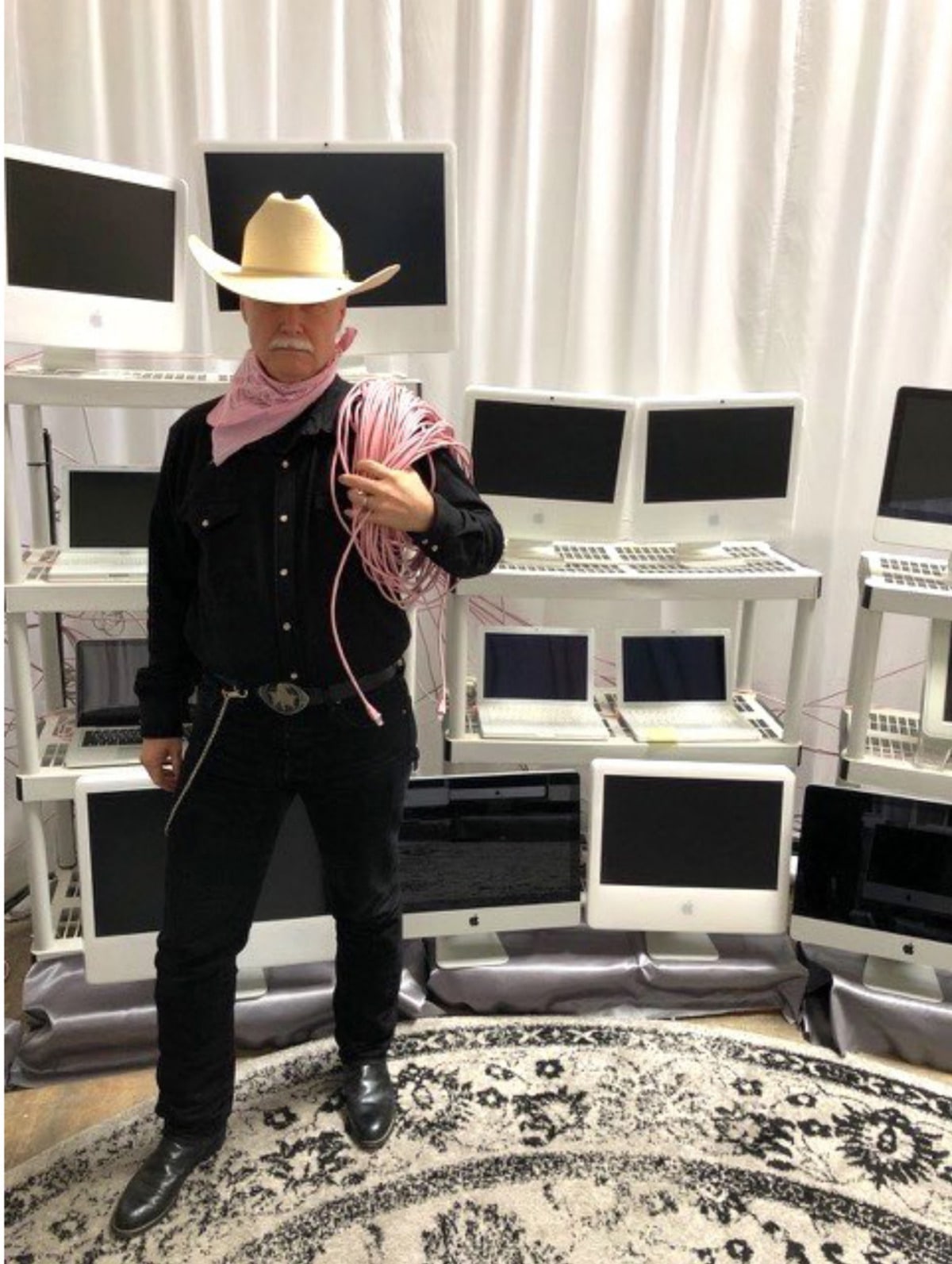 01.

Help the image collection grow. Once you've experienced the installation we welcome your image contribution. Click here for information on how to.(coming soon)

02.
This art installation is a labor of love. If you can make a tax-deductible contribution to help offset costs we'd appreciate the assistance. To go to our fiscal sponsorship page with SF's Intersection for the Arts pleaseclick here.

03.
Donate your old Apple computer! All the computers in the installation have led former lives and were donated when the time came. Click here to see what we computers we may be in need of. (coming soon)

CONTACT US
♀️The Mirror

PO Box 72095

Davis, CA 95617-2095

P: (530) 341-0521
LOCATION:

The Internet Archive

300 Funston Ave.

San Francisco, CA 94118

Contact us for details